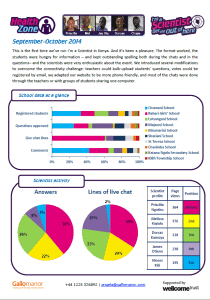 Our first zone in Africa was a great success. 10 schools were invited to participate. All 10 took part. 136 student accounts were used, representing over 300 students as most were shared. 487 questions were asked. 298 votes were cast.
This Zone report contains more detail on who did what and what questions were asked.
To download the report click on the image or here: 2014 Health Zone Report.